Special offers
Save £5.00 on your first booking at our Nail Bar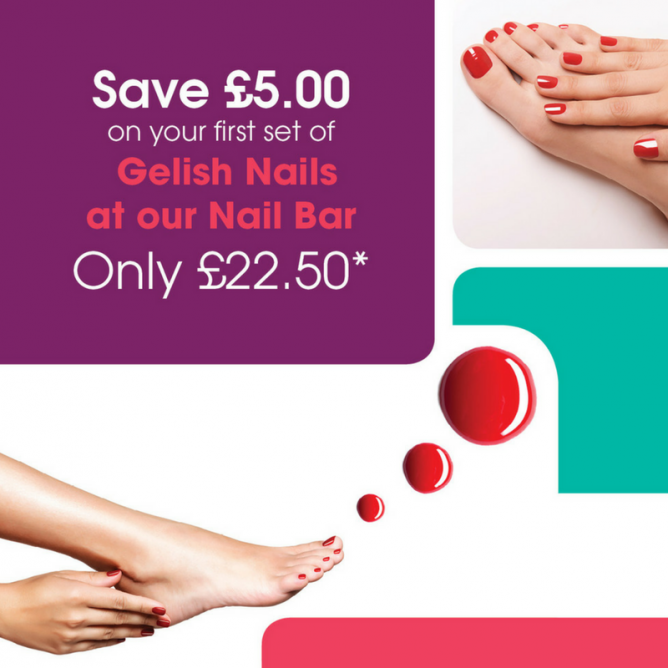 Gel Fingers only £22.50 instead of £27.50
French Manicure only £25.00 instead of £30.00
Rockstar Nails only £25.00 instead of £30.00
when you book with Theresa, Mia, Sophie, Maria, Meghan or Ellie
Want us to remove your existing Gels free of charge?
...just let us know when you make your booking
Every set of Gel Nails comes with a 7-day Nail Repair Guarantee
You can book for Gel Nails 7 days a week, and until 9:30pm weeknights
P.S. If you're an existing Client you can still use this offer if it's your first booking at our Nail Bar!
*Offer excludes Manicures, Pedicures & File & Polish Treatments and cannot be used in conjunction with any other Promotion
Call us now on
01279 939 062

to book

Remember to mention this offer when you call!
---